About Us
My Yosemite Wedding was started by Roshel Ryan of AddyRose Design and Patrick Pike of Patrick Pike Studios. By coming together and sharing their different areas of expertise in Yosemite Weddings, they have been able to create a resource for planning a wedding in Yosemite unlike any other. My Yosemite Wedding is bringing fresh ideas to mountain weddings, using local knowledge to help plan destination weddings, and showing off the true beauty of a Yosemite Wedding.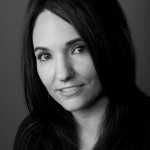 Roshel
A mountain girl at heart Roshel has grown up in the hills around Yosemite National Park and continues to enjoy living there with her family.  She has fused her love for the outdoors with her love for fashion and design to help couples realize their dreams.  Taking on a select number of clients a year ensures couples that they will receive the utmost care and attention while planning their wedding.  With ease and grace Roshel manages each wedding day, handling the little things that arise and keeping everything on track.  Allowing the wedding couple, their families and friends to enjoy an enchanting day.
You may find Roshel fishing with her family at Bass Lake, running with her dog, rummaging through local estate sales or shopping at specialty clothing boutiques.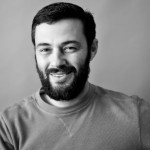 Patrick
Originally a Los Angeles native, Patrick's studio resides against the rugged backdrop of the Yosemite National Park. His photography style is adaptive to his surroundings; while he seeks the emotion of the moment he never forgets the art in the image. Patrick does not approach a wedding as a standard event; rather he utilizes the ceremonial environment to establish a rich and evocative background to document each couple's unique bond. Always professional, Patrick arrives with a relaxed and charming demeanor that is certain to put even the most nervous bride at ease so that he may capture her at her most stunning.
When away from the studio, Patrick is an avid outdoor enthusiast. It's quite common to find him mountain biking, kayaking, or just exploring the Yosemite area with his family.
If you have any questions, please email either Roshel or Patrick and we will get back to you as soon as possible.