Transform a Room With Tables
We love to help couples find their own voice when it comes to wedding design.  From custom personalized favors, to room set up, we want each couple to feel like their day was unique to them!  Playing with a  rooms table configuration is a great way to enhance your look.
 (Table Configuration 1)
For the Mural Room at the Ahwahnee Hotel there has really been only one way to set it.  Round tables, (pictured above) with a sweet heart table or a small head table.  You can fit 40-45 guests in this room.  But if you have around 30 guests you can have a little fun.  Below is a design that we have done for some of our couples and they loved it.
( Table Configuration 2)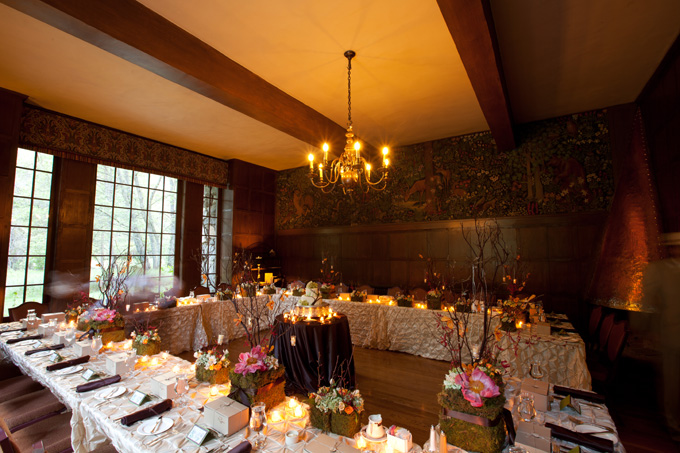 The Family style seating makes it easy for the bride and groom to not only see everyone, but it makes visiting a breeze.  It also adds ambiance and a touch of drama to the room.  In this example we had the cake as the centerpiece, however you can easily use this as your sweet heart table. If you would like this exact table configuration for your Yosemite Wedding.  Pop us an email at roshel@addyrosedesign.com and we will send you a pdf of the layout.
There is nothing more exciting then seeing something different, what are some of your favorite table configurations?
Table Layout and Floral/Decor design by AddyRose Design
Photography by Patrick Pike Studios