Paradise Springs
Paradise Springs is nestled in the midst of towering pines and cool air. With rustic looking cabins, a swimming pond, volleyball court, horse shoe pits and other amenities which make it a perfect place to host a  fun filled family and friends cabin weekend!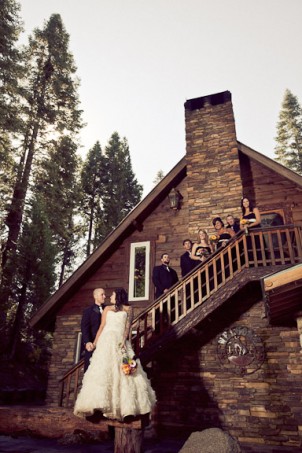 Paradise Springs is just miles from Yosemite National Park and also close enough to Oakhurst for those who like a little city. Unless you are planning on having the family cook the food, you will need to hire a caterer.  When you book this location it is the location and rooms only all other vendors will need to be hired.  Always keep in mind that you are in a rural location, make sure that the vendors you chose have everything needed to preform well at this location. From electrical cords to electricity itself, you will need to make sure that things are available were they are needed.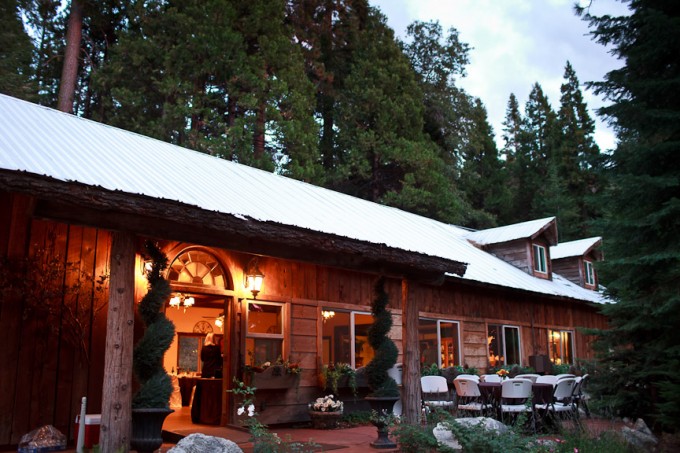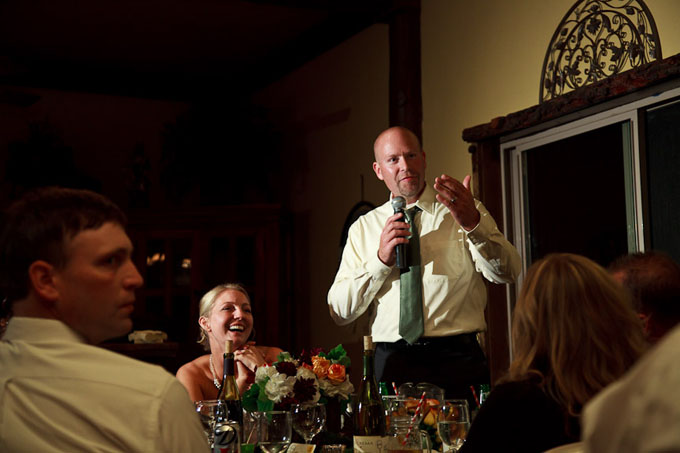 The Villa~ Is the main house of the property. It has seven bedrooms, a large dining area (seating for 50 guests) and an up scale kitchen.
The Bella Pavilion~Is the banquet hall that accommodates up to 150 guest and also has a full commercial kitchen.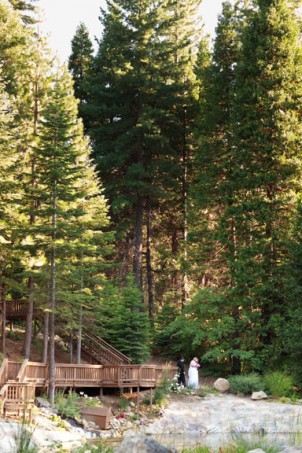 There are several ceremony locations on the site whether your looking for an intimate spot or a wide open space.
The Gazebo~Is a gorgeous back drop for any ceremony! It also makes a lovely reception site with a dance floor all ready to go.
The Meadow~Is surrounded by swaying trees, with a wooden arbor that highlights a beautiful location for ceremonies or receptions.
This location offers so many wonderful opportunities. Walk the hiking trails, roast marshmellows, enjoy a good book by the fire. If you look, there are little moments to be had all around Paradise Springs.
Accommodates up to 350 guests (in the out door location)

$$

Lodging up to 50 guests 
For more information contact Debbie at Debby@ParadiseSpringsMountain.com or phone 559.642.2613
Photography by Patrick Pike Studios