Marriage License
There are often times many questions as to what you may need to obtain a marriage license.  We wanted to give you some basics along with some helpful links to guide you through the process.
Basics..
Obtain a Marriage License at any California county clerks office.
Marriage License is Valid 90 days from date of issue.
You will need a valid and current photo ID (Drivers License or Passport if you are a foreign citizen)
If either person has been previously married within the past 90 days or less you will need to bring a copy of final dissolution for verification.
You can obtain a license in any county in California, just remember the county that you obtain your license in will be the county you will need to contact when you would like to get any copies of your license.
Cash, you will want to bring cash with you. Each county is a little different in the fees they charge. Mariposa County (nearest county office to Yosemite) is $60 for a public license and $65 for a confidential license.
Information Sites:
If you love the romance of history the Mariposa county records office (which is just down the hall from the county clerks office) has a wonderful old book with public marriage records dating back to the 1800's.  Take a little time and thumb through years of romance and couples that have come before you.  The office is open Monday – Friday 8am – 5pm.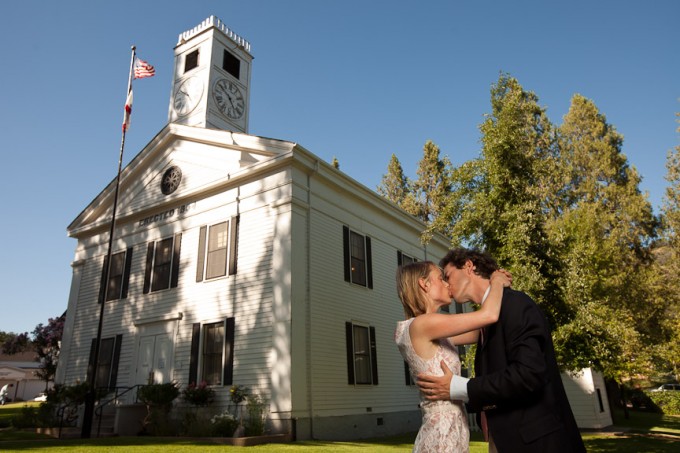 Photography by Patrick Pike Studios