Marriage Traditions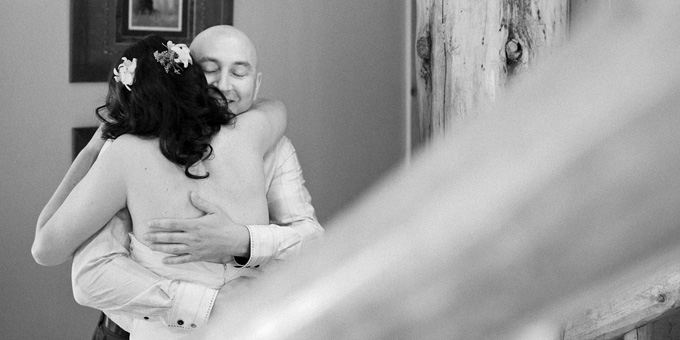 Different photographs can be made at different times of the day, each with a different style and look. Different locations also give different options. But there is always the very real issue of time on a busy wedding day. In Yosemite's bust tourist seasons especially, it can take a fair amount of time to travel to various locations in the park. Perhaps a more direct answer to the questions of when to take the best photographs would be whenever you can.
Many of my clients want to create as many different portraits as possible. To that end, I have tried to take as many steps as I can to assist in creating the best possible photographs. I do not set hourly limits on my photography. Often we will even take photographs late into the night with the stars overhead. But there is still one big hurdle to overcome; how do we create this time in an already packed wedding day?
One option that I always suggest is to take photographs together before the ceremony. Many times this leads straight to a discussion of the common marriage tradition of not seeing each other until the moment the bride walks down the aisle. I am a big advocate for the bride and groom to have the wedding they want, not the wedding that they feel pressured by anyone or anything else to have. From conversations with many clients, I know that this can be a sensitive personal issue. For some, there was never a thought of seeing each other before hand because they had simply never thought of the idea.
Above  you can see 
Shanna and Phillip
 on their wedding day when they saw each other for the first time that day hours before the ceremony. Here's what Shanna had to say:
For us, we wanted the best of both worlds – incredibly special photos and lots of time celebrating with our guests. So, we chose to meet and take pictures prior to our ceremony. 
What we didn't realize was how important it would be in setting the tone for our day. Shortly after we met, our nerves dwindled and we found ourselves relaxed and enjoying precious time together as bride and groom, before the mad rush of the day began. And it was all captured on camera.
We've been asked if we regret not having a "surprise grand entrance." Absolutely not. We defined our own "surprise grand entrance" and it's a private moment we will cherish forever.
Being together before our ceremony really helped us enjoy and be 100% present for one of the most important days of our lives.