Pet's And Your Yosemite Wedding
There are some of us that have pets that are as close as family! So of course you want them as part of your Special Day! Since Yosemite is a large wild life area we want to give you tips to keep your pets safe and comfortable.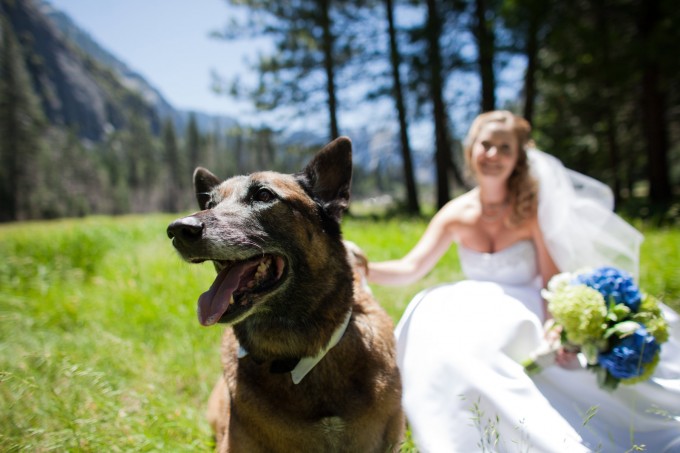 First you need a pet friendly location to stay!  Here are your options!
Second you need to know what the do's and don'ts are around the park.
Do's
Keep pets on a leash 6ft long or shorter at all times.
Pets are allowed on fully paved trails and roads.
They are also allowed at Meadow Loop and Four Mile fire roads in Wawona, on the Carlson Road, and on the Old Big Oak Flat Road between Hogdon Meadow and Hazel Green Creek.
If your ceremony is on the Ahwahnee Hotel lawn they are allowed there as well.
Most of Yosemite's 13 campgrounds allow pets.
Pick up after your pet!
Dont's
Pets are not to be left unattended (to keep them safe)
Keep you pets from damaging or polluting the park.
Make sure that you pet endanger or injure other animals.
Pets are not allowed on unpaved or poorly paved trails.
Don't leave pets in vehicle alone.
For more information…  http://www.yosemitepark.com/pets-in-yosemite.aspx
Lastly…. Make sure that you have a sitter for your pet for the day of your event.  That way not only can your pet be part of your wedding day but you will have the comfort of knowing your pet is well taken care of !