Use your phone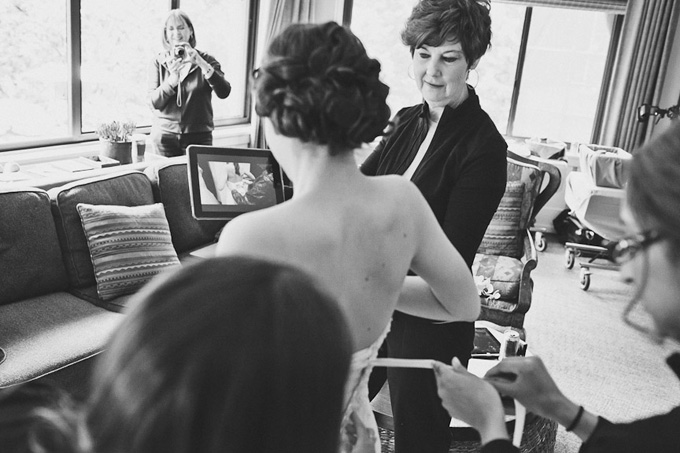 In the midst of preparing on the actual wedding, one area that I have seen many brides struggle with is explaining to their bridesmaids exactly how to lace up the wedding dress. This button goes where? How tight does this need to be? Sure the bride was there when she tried it on at the bridal boutique and everything seemed so easy there, but rarely does everyone else have the chance to join her.
Then one of my recent clients 
Sarah
 had a brilliant idea that I have to share. When she was having her dress fitted she simply recorded the process of lacing the dress up on her iPad. Then on the day of the wedding, with emotion running high, she pulled out her iPad and showed the video to her bridesmaids giving them perfectly detailed instructions on how to make the wedding dress look the best.
As quickly as that her bridesmaids knew exactly how to make Sarah's dress fit perfectly. Certainly you don't have to carry around you iPad in your pocket to make this happen. These days just about every video camera has a cell phone built it, just sitting in your pocket. Put it to use and make your wedding day easier!