Susan and David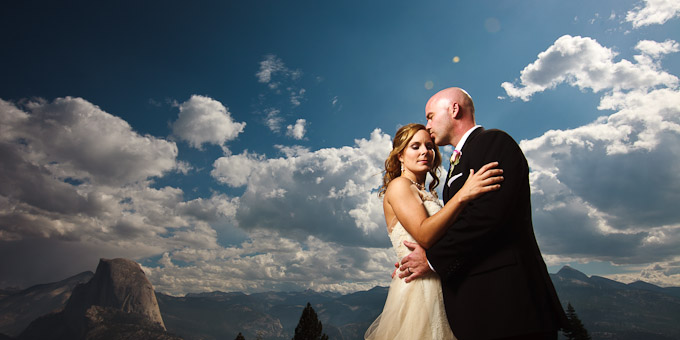 Susan and David worked with AddyRose Designs to plan their perfect destination wedding. With a ceremony in the morning and Glacier Point and a reception at Tenaya Lodge that evening, they had an entire day of love with their friends and family.
Standing at the top of Glacier Point, it's hard to imagine a wedding ceremony that could not be emotional. You're right there, at the top of the world; deep canyons and waterfalls below, the sky ripped with clouds above and right beside you almost close enough to touch, is Half Dome. It's a magical place. It's also the place that Susan and David, surrounded by their friends and family exchanged their vows and promised their love to each other.
Shortly after the ceremony we went out on our own little adventure hiking up the nearby Sentinel Dome. We climbed up above the tree line and on top of a granite planet. I love the way the photographs took on an equally dramatic look to match the dramatic landscape. After a short while of enjoying the 360 degree views, we headed back down to the car ad started to drive back to Tenaya Lodge, making a few more adventurous stops – somehow even stumbling into a 
pioneer reenactment
.
Back at Tenaya Lodge in the Ponderosa Room, the handwork of Roshel from AddyRose Designs became evident. The room was decorated beautifully. Earthy flowers were centered on the tables and custom made reusable drink containers were awaiting each guest. For dinner, everyone had a choice between fresh fajitas were grilled up on the spot, or equally fresh paninis. They even had a sundae bar, complete with fresh waffle cones and every topping known to man. Pure deliciousness.
The day went off without a hitch, but the true stars of the day were Susan and David. Their love for each other seemed to grow stronger and stronger with every moment of the day.