Intimate Spring Wedding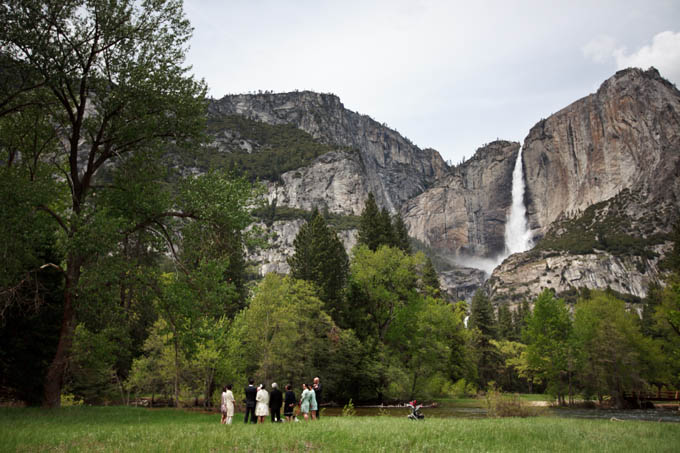 Christina and Mike traveled to Yosemite Valley with their closest friends and family for an intimate destination wedding last spring. Standing in the middle of Cook's Meadow, with Yosemite Falls thundering in the distance, their ceremony was right out of a dream. Christina walked down a short path to meet Mike in the place they would be married. Lush greenery surrounded them while the sounds of crashing water filled the valley as they exchanged their vows. Rev. Michael Ireland led a ceremony that was both intimate and approachable, it was as if he was and old friend of the couple. Some of the most important people in their lives stood by their sides to uplift them. It was their perfect wedding.
With their ceremony over, I joined them to travel around the park for a little while to take advantage of the beautiful spring conditions. Everything was a brilliant green, the falls were flowing, and the dogwoods were blooming. Life was abundant in Yosemite.
It was not too long before Christina and Mike joined their family once again for dinner the the Ahwahnee Hotel. Perhaps best of all, Christina and Mike still had a few more days to enjoy Yosemite as it was just the beginning of both their marriage and their honeymoon.
[blogshow id=7543 player=0 autoplay=0 toolbar=0]
Visit my site at patrickpike.com to see more photographs and read more about Christina and Mike's wedding.