Real Yosemite Wedding Couples
There is something about hearing other couples experiences and seeing through their eyes the things you may experience in planning your wedding in Yosemite.  We are asking couples about their planning experience and passing that knowledge on to you!
 Sam & Elizabeth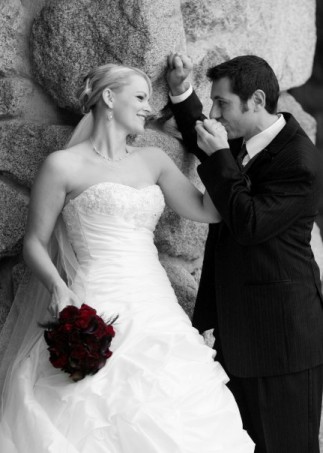 July 25th , 2009
Ceremony – Yosemite Chapel | Reception – Yosemite Lodge
MYW: Why did you choose Yosemite?
Couple: Yosemite was always a special place for us.  We came here the first year we started dating and had the absolute best time.   Since then, we've made it an annual vacation destination and over the years we've met so many great people, and made so many friends, that it's become our second home.  When we were considering places to get married, it was almost a no brainer!  We wanted to share this special place with friends and family on our special day.
MYW: What was your experience like planning a Yosemite wedding?
Couple: Planning a wedding long distance was a bit stressful at first.   During our annual trip a year before the wedding, we met with the DNC wedding planner and scouted out locations, went over costs, and options.  The DNC planner was very easy to work with and picking the venue was the easy part.   Like any wedding, the rest of the planning took a ton of work trying to figure out what we wanted.  It was more challenging not knowing much about the vendors in the area, but having an absolutely amazing wedding planner who was familiar with the area made it much easier.  Honestly, if it wasn't for Roshel (AddyRose Design), we would not have had the dream wedding that we did.
MYW: What was the best part about getting married in Yosemite?
Couple: Getting married in Yosemite!
MYW:  What was your strongest memory from the day?
Couple:  Can't narrow it down to just one.  But having the chapel doors open and seeing everybody before walking down the aisle was amazing.  Taking pictures at the Ahwahnee.  Seeing the reception hall transformed into something amazing, right out of my dreams.
MYW:  What would you do differently?
Couple:  Honestly – nothing.
MYW:  What did you not expect?
Couple:  We did not expect having worked with Roshel just over email and phone, and met in person just 3 days before the wedding, to have made everything be so perfect.  We anticipated some hurdles and hiccups, we got virtually none.
MYW:  What was really helpful?
Couple:  Rather, who was really helpful?  That was Roshel (AddyRose Design) ; she took care of everything!  Having a wedding planner and having her on the day of was critical and made everything run so smooth.  It sounds like a sales pitch, but we tell all of our friends who are getting married to have a planner, especially on the day of.  It will make you relax and enjoy your day which is what you are supposed to do.
MYW:  Advise for future couples?
Couple:  Have fun with the planning your wedding, anticipate hiccups, and make sure you are ok with them.  Not everything will always be 100% perfect.  Most of all, just enjoy your day and have somebody else worry about  running the show.
MYW:  What are you up to now?
Couple:  We still have the boutique (Cecilia Boutique in San Diego) we opened 7 months before our wedding (as if wedding planning was not enough!), and Sam still works at the same company.   We have a new addition to our family – Oliver, who turned 1 in June.  We have already taken him to Yosemite once and his second trip will be this summer!  As he gets older, we can't wait to share more of Yosemite with him.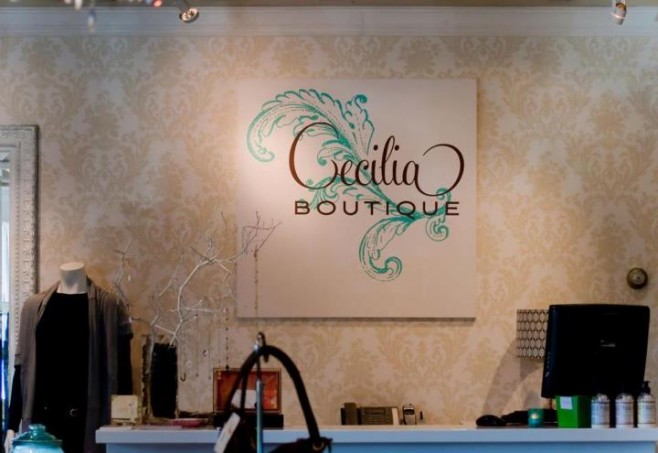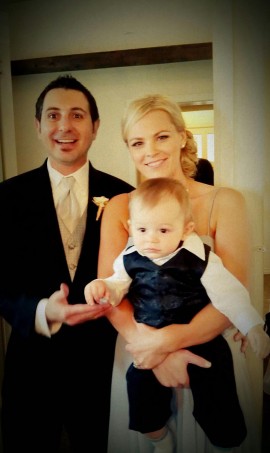 Sam, Liz and Oliver
MYW: Thank you so much for sharing your story with our couples! Congratulations on all the exciting changes in your lives, Oliver is such a cutie!